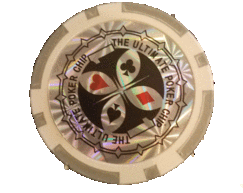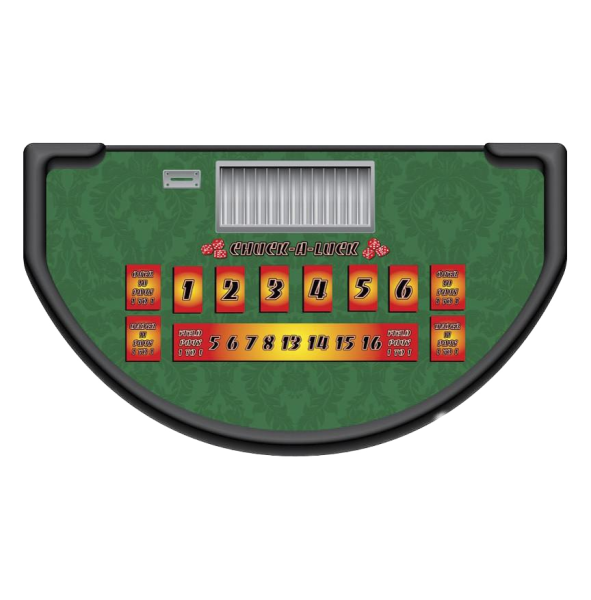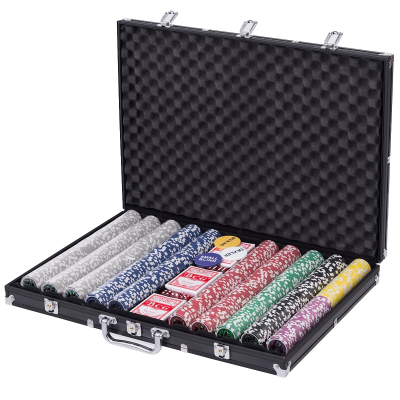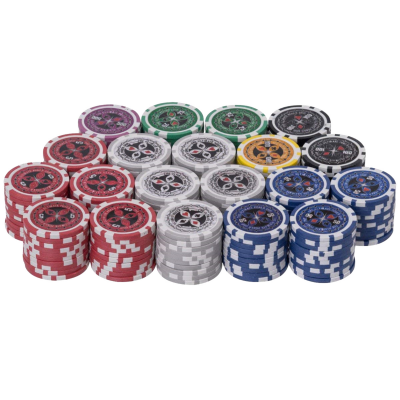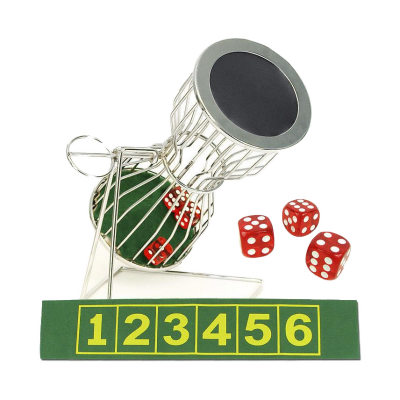 We have over 14,000 chips 7 different kinds of value chips,
which is $1, $5, $25, $50, $100, $500, $1000.​​

​​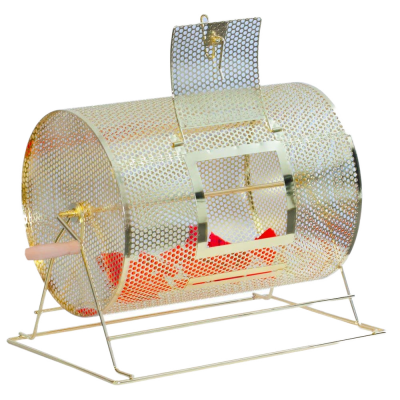 Chuck-A-Luck (table game) is a lively game where three dice
tumble in a spinning cage and you place wagers on how many
dice will come up with your chosen number when the cage
stops spinning. It probably riginated in British Pubs many
years ago and started without cages. Instead, gamblers used a
horn-shaped chute made of leather or metal to "chuck" the 3
dice across a table and then take their "luck" on how they land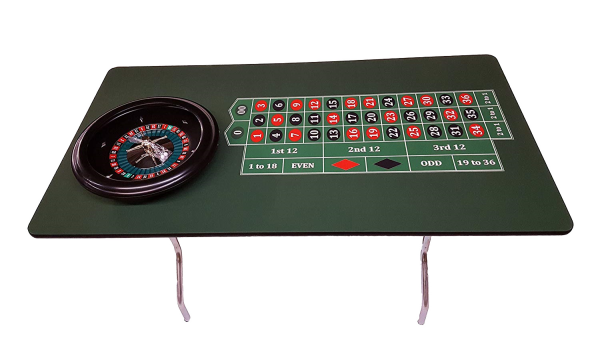 Brass Raffle Ticket Drum
Made from brass plated heavy-duty steel, and a solid wood handle
Featuring reliable and sufficient random mix, great for raffles, drawings and fundraisers
Dimensions are 22.5"L x 12.85"W x 14.7"H. The drum itself is 16.25"L x 12"W x 12"H. It holds approximately 5,000 raffle tickets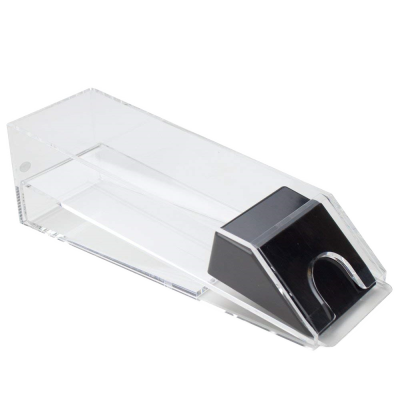 Roulette is a casino game named after the French word meaning little wheel.
In the game, players may choose to place bets on either a single number,
various groupings of numbers, the colors red or black, whether the number is odd or even,
or if the numbers are high (19–36) or low (1–18).

8 Deck Acrylic Blackjack Shoe
Ideal for multi-deck games like blackjack, baccarat, hand & foot, and pounce,
lend your next game night a distinctly Vegas feel with our high-capacity 8 deck dealer shoe.
Modeled after the equipment professional dealers use, our dealer shoe is constructed with
premium, quarter inch acrylic and features a heavy, three quarter pound steel roller to keep your
cards dealing smoothly. Once the cards are loaded, just press gently on the top card and slide down.
No need to stop the game to shuffle or reorganize a messy deck, just keep on dealing.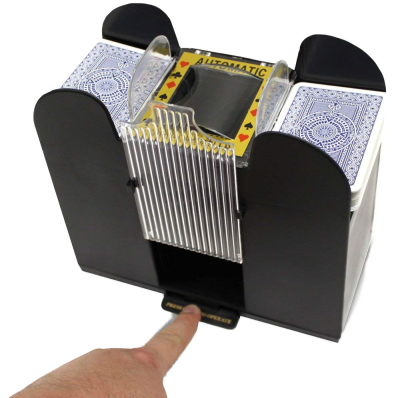 ​
Blackjack, also known as twenty-one, is a comparing card game between usually several players and a dealer,
where each player in turn competes against the dealer, but players do not play against each other.
It is played with one or more decks of 52 cards, and is the most widely played casino banking game in the world.
The objective of the game is to beat the dealer in one of the following ways:

Get 21 points on the player's first two cards called a "blackjack" or "natural", without a dealer blackjack;
Reach a final score higher than the dealer without exceeding 21; or
Let the dealer draw additional cards until their hand exceeds 21.
The Fat Cat automatic card shuffler is a great time saver,
allowing you to shuffle up-to 4 decks of cards simultaneously
at the push of a button. It's compatible with both standard and
bridge sized playing cards, adding an element of authenticity to
poker games and casino themed events.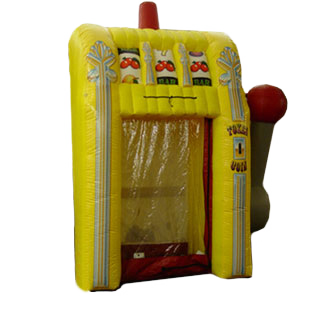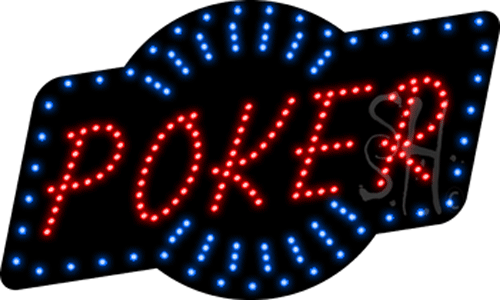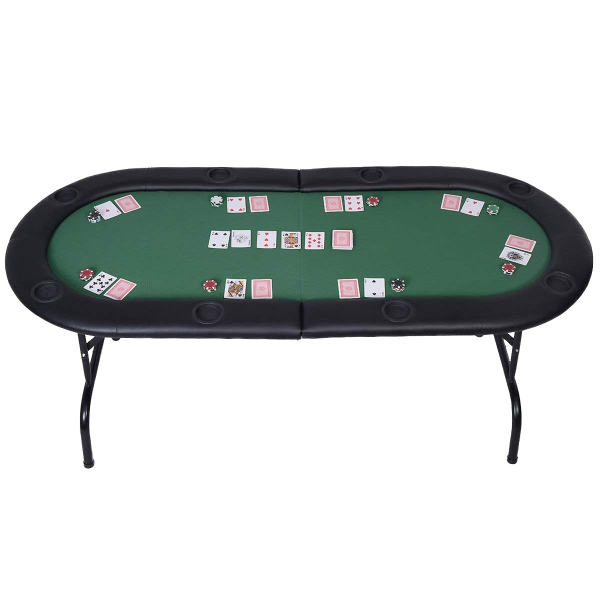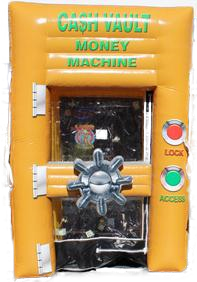 Texas hold 'em is a variation of the card game of poker.
Two cards, known as hole cards, are dealt face down to each player,
and then five community cards are dealt face up in three stages.
The stages consist of a series of three cards, later an additional single card, and a final card.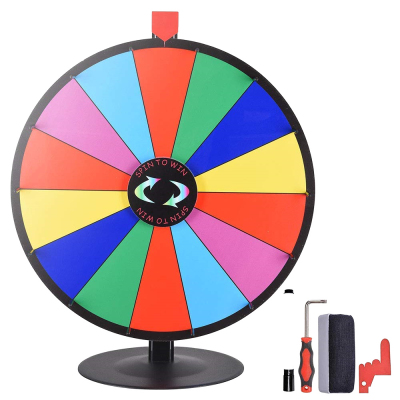 Patrons enter this realistic looking money machine to catch money,
coupons, or other promotions that crazily swirl about the inner chamber.
Conveniently portable and weighing only 55 lbs, this unit can be set up in minutes.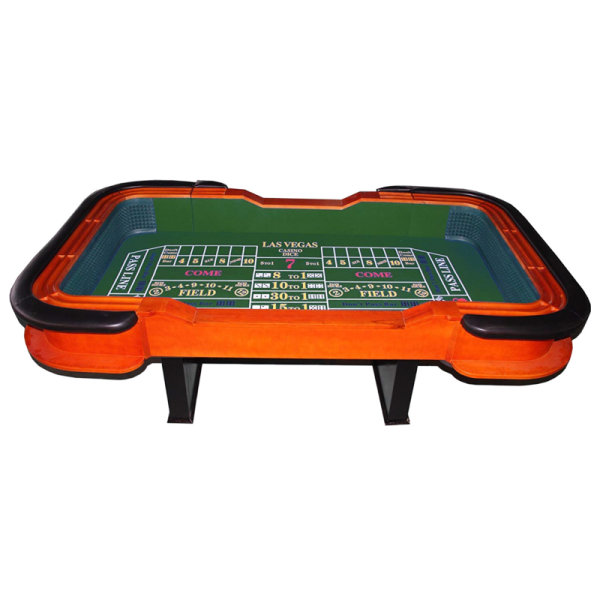 ​​
Colorful surface - easy to organize different prizes with the different color slots
- 14 customizable slots for your logo or text
- The red pointer makes a clicking sound to add excitement and draw a crowd
- Acrylic writing board - wear-resistant & durable
- Metal base for strong support
- Detachable stand for easy storage
- The colorful appearance makes it perfect for carnivals, annual meetings, holiday activities, parties, tradeshows and more

Craps is a dice game in which the players make wagers on the outcome
of the roll, or a series of rolls,
of a pair of dice. Players may wager money against each other While
shooting craps, players may use slang terminology to place bets and actions.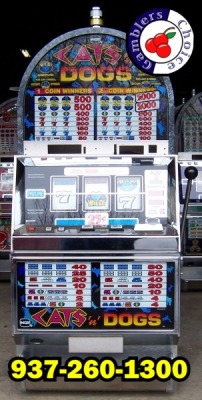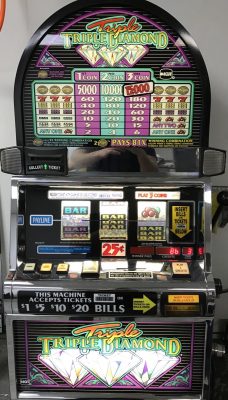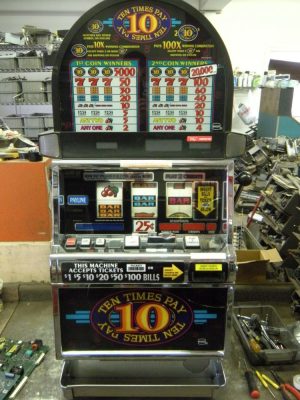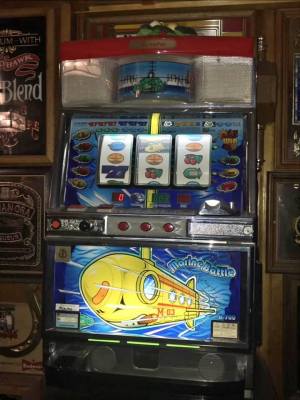 Bronze Package:
5 Poker tables
2 Black Jack tables
1 Roulette table
30 min dealer training 
3500 chips 
Cards 
includes delivery and set up
$875​​ Needs 38 chairs 


Silver Package:
8 Poker Tables
3 Black Jack Tables
1 Roulette Table
win wheel
30 min dealer training 
5000 chips
cards 
includes delivery and set up 
$1175​ Needs 55 chairs


Gold Package :
10 Poker Tables
4 Black Jack Tables
1 Roulette Tables
1 Craps Table 
Win Wheel 
Raffle Drum
7000 chips
cards
dice 
1 hour dealer training
Delivery and set up 
$1475​​ Needs 70 chairs


Platinum Package:
10 Poker Tables
4 Black Jack Tables
1 Roulette Table
1 Craps Tables
Win wheel
Cash Cube
12,000 chips
Cards 
Dice
1 hour dealer training
Delivery and set up 
$1875​​ Needs 72 chairs


The High Roller Package:

​10 Poker Tables
4 Black Jack Tables
1 Roulette Table
1 Craps Tables
Win wheel
Cash Cube
14,000 chips
Cards 
Dice
4 Slot Machines
4 Cardboard Standups
1 hour dealer training
Delivery and set up 
 $2150​​ Needs 72 chairs

Blackjack – 7′ x 4′
Poker – 8′ x 4′
Roulette – 8′ x 4′
Craps – 8′ x 4′ or 10′ x 5′
*These tables are sit down height and the rental price does not include chairs